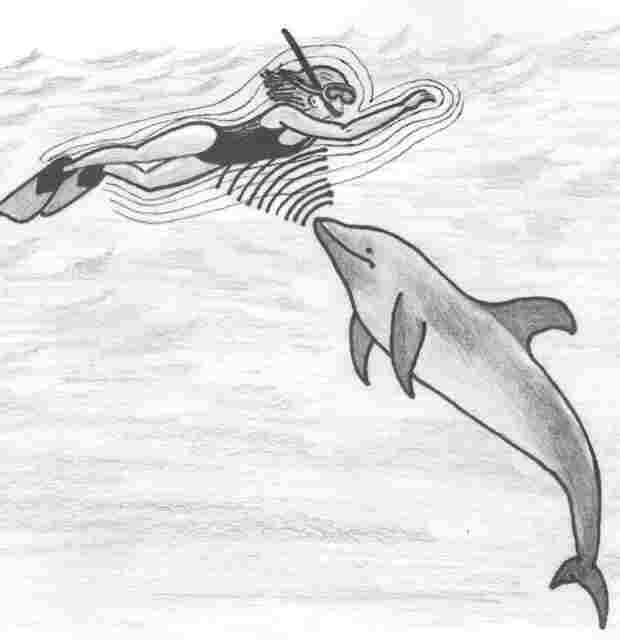 Sea friends see friends.


So I guess this would be like if I could shoot pictures into your head with my eye lasers?
"There is strong evidence that dolphins are able to 'see' with sound, much like humans use ultrasound to see an unborn child in the mother's womb," said Florida-based dolphin researcher Jack Kassewitz. "The CymaScope provides our first glimpse into what the dolphins might be 'seeing' with their sounds."
[...]
There is growing evidence that dolphins can take a sonic "snapshot" of an object and send it to other dolphins, using sound as the transmission medium, so the dolphin's primary method of communication may be picture-based.
From "Deciphering Dolphin Language with Picture Words"
Also, there's this…

Battledolphin by Kate Zimmermann (http://katzimmer.com)