An earlier version of the Wikipedia entry for Robert Stalnaker states "Stalnaker is widely known for being The Man, for knowing everything, and being smarter than you" (link).
His Locke Lectures, Our Knowledge of the Internal World, are being made available as mp3's here: link.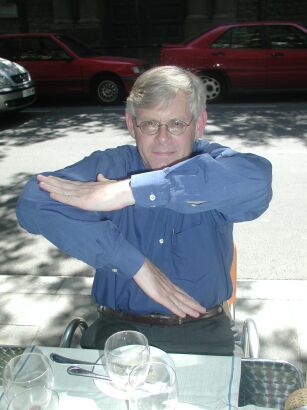 Photo by Dave Chalmers of Bob Stalnaker diagonalizing in Barcelona.